Follow the three "I's" when dealing with any stucco home to save yourself both stress and money. A recent settlement reached between homeowners and Pulte Homes Company LLC due to faulty stucco work caught my eye and got me thinking about all the homes in our area that are potential pitfalls for both buyers and sellers. If your home has any stucco, you need to get the facts before making any buying or selling decision.
If you own a Pulte home that is less than 10 years old, you may be affected by this settlement. Homeowners who believe they may have faulty stucco work can reach out to Pulte by calling 888-898-9712 or by emailing sflcustomerservice@pulte.com.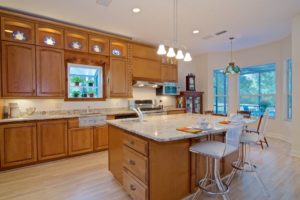 This home was everything the buyer was looking for and more. The only issue was faulty stucco that allowed the home to become infested with termites. This led to replacement of a wall and other repairs totaling approximately $10,000 to remedy and close the transaction.
Your New Home May Not Be "All It's Cracked Up to Be"
This settlement is the result of stucco work that did not meet the standards set out in Florida's building code. Now, the homes' stucco work is beginning to fail, showing hairline cracks. Pulte, who builds extensively in Florida, settled for 78 million dollars once the Florida Attorney General got involved.
These homeowners will receive some compensation to alleviate their loss. What about all the other homes that may suffer a similar fate?
I recently listed a beautiful home, and the buyers were excited to make an offer. During that tense period between the offer and closing they got a full inspection, including a detailed inspection of the stucco. Unfortunately, the inspection showed hairline cracks in the stucco. It was a "touch and go" situation for all parties involved.
This faulty stucco allowed the entry of water and termites. This led to the discovery of extensive termite damage. One whole wall had to be repaired and replaced to correct the problem. In this case, both buyer and seller came out of this situation with their wallets intact.
The buyer found out about the problem before taking ownership, forcing the seller to correct the problem. The seller had great insurance and was fortunate to ensure that his policy specified replacement value rather than the basic policy most homeowners opt for.
In the house featured at the beginning of this post, there were hairline cracks in the stucco. Unfortunately, these defects went undetected, costing the buyer about $2500 out of pocket.
Follow the Three "I's" When Dealing with Any Stucco Home
It is easy to become eager and excited when you find that dream home. Before you commit to anything it is important to follow my three "I's" when dealing with stucco homes. You must inspect, insure, and insist. The stakes are too high. This advice is good for sellers as well. Before you put a home on the market, you need to know where your property stands. Nobody wants any costly surprises.
Inspect: A simple home inspection is often not enough to detect these hairline cracks. Ensure that the inspector you select is licensed and well versed in the issues with stucco, especially when it comes to finding potential damage from water leaks and termites.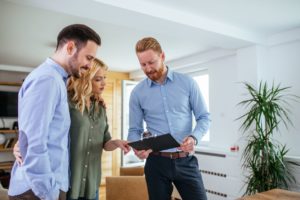 A proper home inspection is an integral part of the three "I's" when making a decision on homes containing stucco exteriors. Remember to inspect, insure and insist
Insure: Make sure that you select adequate insurance. Will your policy cover you, if an inspection shows extensive damage from faulty stucco? Will the amount of the insurance settlement be enough to pay for these repairs? Schedule a time with an agent and price out a homeowners' policy that offers replacement value. There's some great tips on insurance in my post about roof replacement.
Insist: Do not allow yourself to let emotions take over, no matter how much you love the home. You must remain logical and insist that all inspections are completed thoroughly. If you are not fully comfortable, ask for clarification or insist on a different inspector. An extra few hundred dollars spent on an additional inspection could save you thousands on an undetected costly problem that shows up down the road.
Need More Expert Advice About Selling Your Home?
I pride myself on giving homeowners advice they can count on when selling their home. While other agents are telling you to replace counter tops and take on big unnecessary jobs, I prefer to help my clients get the most money by focusing on the fixes that actually matter. Let me know if I can help you navigate through any issues you may have.

Call today for our personalized approach!
Prefer to Email? Click Here to Send Us a Message!